Pearl River, NT – MaY 1, 2019 – Hudson Technologies, Inc. (NASDAQ: HDSN) announced results for the first quarter ended March 31, 2019.
For the quarter ended March 31, 2019 Hudson reported revenues of $34.7 million, an 18% decrease compared to $42.4 million in the comparable 2018 period, primarily due to a reduction in the price of certain refrigerants sold. Gross margin was 20% for the first quarter of 2019 compared to 19% for the first quarter of 2018. The Company reported operating income of $0.2 million for the first quarter of 2019 compared to an operating loss of $0.9 million for the first quarter of 2018. Net loss for the first quarter of 2019 was $4.0 million, or ($0.09) per basic and diluted share, compared to a net loss of $3.1 million or ($0.07) per basic and diluted share in the first quarter of 2018. The net loss in 2018 included a $1.1 million tax benefit, while in 2019 the Company had no such tax benefit.
Kevin J. Zugibe, Chairman and Chief Executive Officer of Hudson Technologies commented, "As expected, the 2019 selling season has started with a continuation of the 'just-in-time' buying pattern that our customers adopted and maintained throughout the 2018 selling season. Our first quarter results were additionally impacted by further incremental price declines for most refrigerants that began in the second quarter of 2018 and, with temperatures remaining cool during the first few months of the year, there was little urgency to stock refrigerant. However, we are entering the warmer spring season and would expect to see volumes increase as we move forward to the heart of the nine-month refrigerant season.
"As we move through 2019, we remain focused on implementing strategies to grow our leadership position in the refrigerant industry by leveraging our presence at two key points in the supply chain. Our acquisition of Aspen Refrigerants has enabled us to expand our portfolio of products and services to attract a broader audience and given the growing demand for refrigeration and cooling systems, we are optimistic about the long term market opportunities."
Conference Call Information
The Company will host a conference call and webcast to discuss the first quarter results today, May 1, 2019 at 5:00 P.M. Eastern Time.
To access the live webcast, log onto the Hudson Technologies website at www.hudsontech.com, and click on "Investor Relations".
To participate in the call by phone, dial (877) 407-9205 approximately five minutes prior to the scheduled start time. International callers please dial (201) 689-8054.
A replay of the teleconference will be available until June 1, 2019 and may be accessed by dialing (877) 481-4010. International callers may dial (919) 882-2331. Callers should use conference ID: 46172.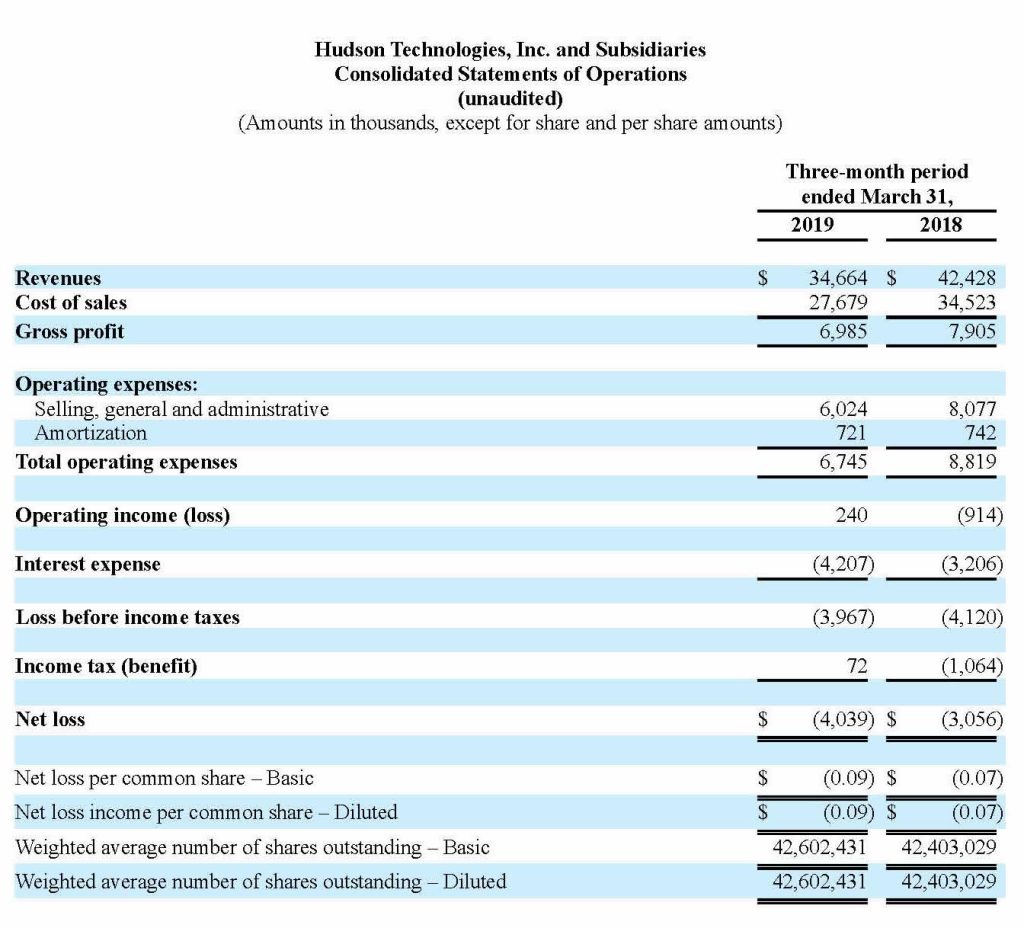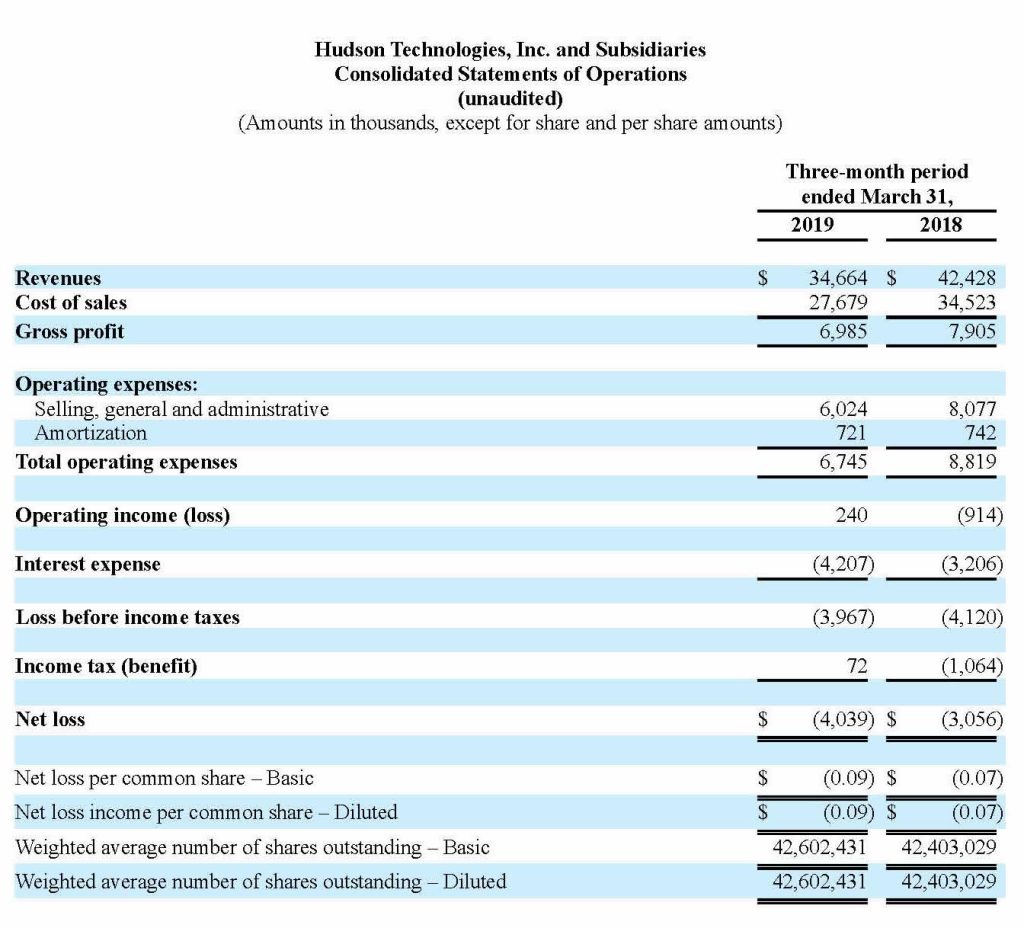 ---