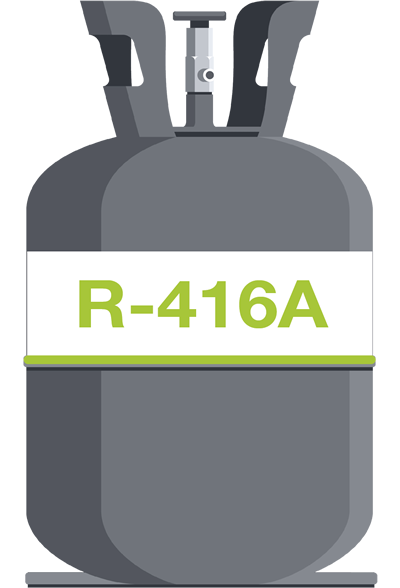 Type:
HCFC
Chemical Name or Components: R-134a (59%), R-124 (39.5%), R-600 (1.5%) 1,1,1,2-Tetrafluoroethane, 1-Chloro-1,2,2,2-Tetrafluoroethane, n-Butane
SDS/MSDS: Airgas
Pressure Temperature Chart: R-416A
Best for use in: A blend of R134a and R124. Used for medium temperature refrigeration or for automotive as a drop in refrigerant. Includes R124, an HCFC compound and is on the EPA phaseout schedule to cease production as of 12/31/2019.
Common Alternative: R-12
Container Sizes (lbs.):
25
125