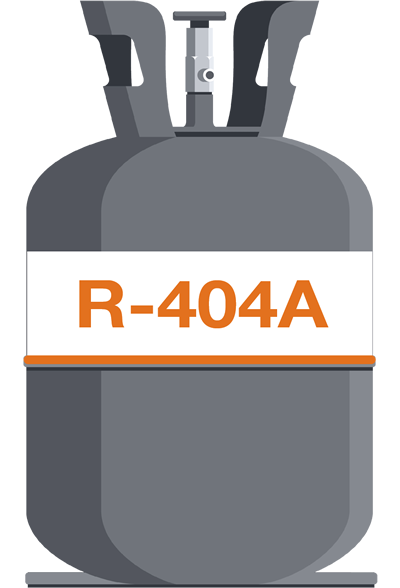 Type:
HFC
Chemical Name or Components: R-143a (52%), R-125 (44%), R-134a (4%) 1,1,1-Trifluoroethane, Pentafluoroethane, 1,1,1,2-Tetrafluoroethane
SDS/MSDS: Hudson Honeywell Arkema DuPont Chemours
Pressure Temperature Chart: R-404A
Best for use in: Used as a refrigerant for medium and low temperature refrigeration applications. Used in refrigeration equipment such as food display and storage cases, cold storage rooms, ice machines, transportation, and process refrigeration. No ODP, however R404A has a high GWP.
Common Alternative: R-502
Container Sizes (lbs.):
24
100
800 1300