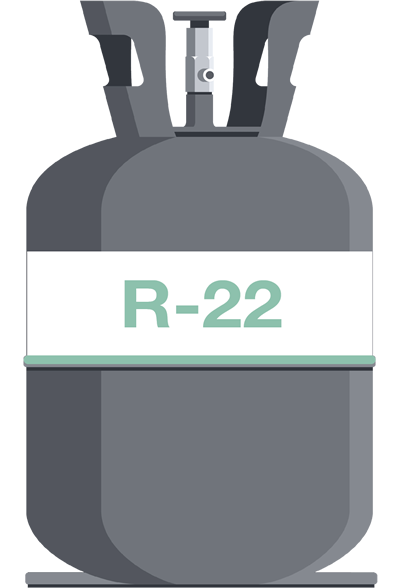 Type:
HCFC
Chemical Name or Components: R-22 (100%) Chlorodifluoromethane
SDS/MSDS: Hudson Honeywell Arkema DuPont AmeriPure
Pressure Temperature Chart: R-22
Best for use in: Although phased out, R-22 is still available and 100% legal to buy and sell. It is the dominant refrigerant in residential and commercial air conditioning and in large centrifugal chillers for air conditioning and industrial air process cooling. Since 2010, R-22 is no longer allowed in new equipment but is still available in existing systems.
Common Alternative: R-410A, R-407c, R-422b, R-422c, R-134a, R-507
Container Sizes (lbs.):
30
50
125
1000 1750