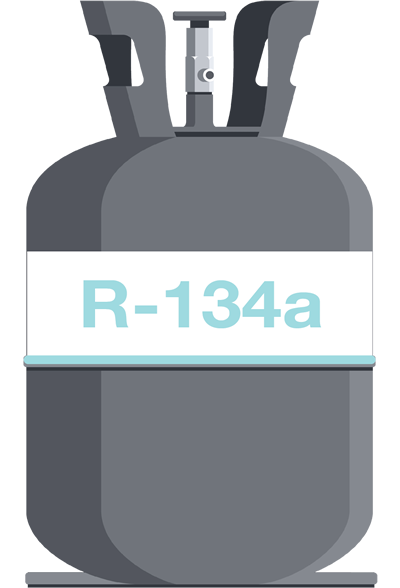 Type:
HFC
Chemical Name or Components: R-134a (100%) 1,1,1,2-Tetrafluoroethane
SDS/MSDS: Hudson Honeywell DuPont
Pressure Temperature Chart: <R-134A
Best for use in: Used as a refrigerant in commercial and stationary medium to high temperature air conditioning or refrigeration systems. Replaces R-12 in vehicles air conditioning systems worldwide. No ODP, however R134a has a high GWP.
Common Alternative: R-12
Container Sizes (lbs.):
30
125
1000 1750