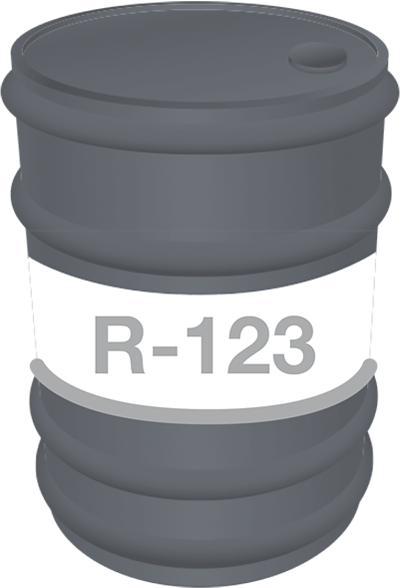 Type:
HCFC
Chemical Name or Components: Dichlorotrifluoroethane
SDS/MSDS: Hudson Honeywell Arkema DuPont
Pressure Temperature Chart: R-123
Best for use in: R-123 is an alternative for R-11 due to its low ozone depleting properties. It is commonly used in low pressure centrifugal chillers in large buildings. Efficient and safe for use as a replacement in new systems and as a retrofit in installed equipment.
Common Alternative: R-1233zd
Container Sizes (lbs.):
100
200