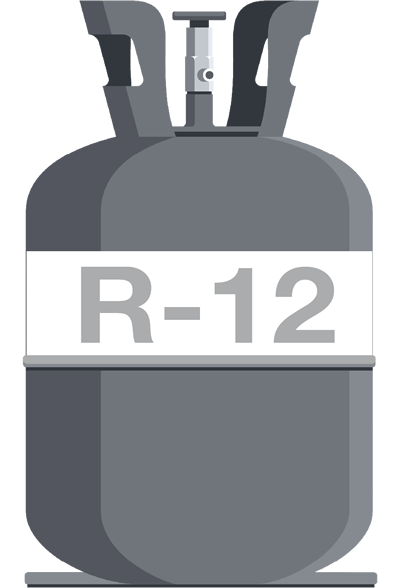 Type:
CFC
Chemical Name or Components: R-12 (100%) Dichlorodifluoromethane
SDS/MSDS: Hudson Honeywell Arkema DuPont
Pressure Temperature Chart: R-12
Best for use in: It is used in multiple applications from small hermetic refrigeration systems to large pressure chillers. Standard for automotive air conditioning, kitchen appliances, high/medium/low temperature refrigeration, and many other commercial and industrial applications. Ozone depleting chemical banned for U.S. Production in 1995.
Common Alternative: R-134a, R-401A, and R-401B
Container Sizes (lbs.):
30
145
1000