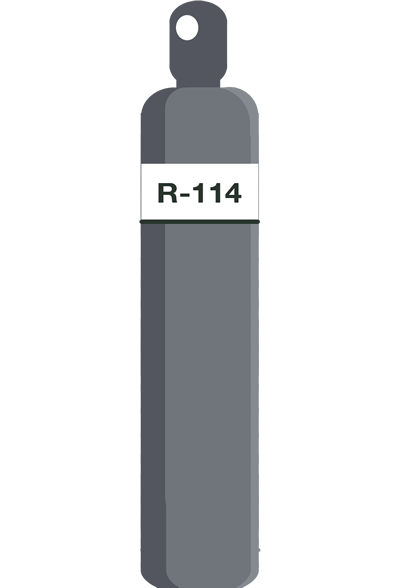 Type:
CFC
Chemical Name or Components: R-114 (100%) Dichlorotetrafluoroethane
SDS/MSDS: Hudson Honeywell Arkema DuPont
Pressure Temperature Chart: R-114
Best for use in: R-114 is primarily used with chillers for higher capacities or for lower evaporator temperature process-type applications. Known for being used in the maritime industry or other applications where corrosion is more common. Ozone depleting chemical banned for U.S. Production in 1995.

Common Alternative: R-124 and R-236fa
Container Sizes (lbs.):
150