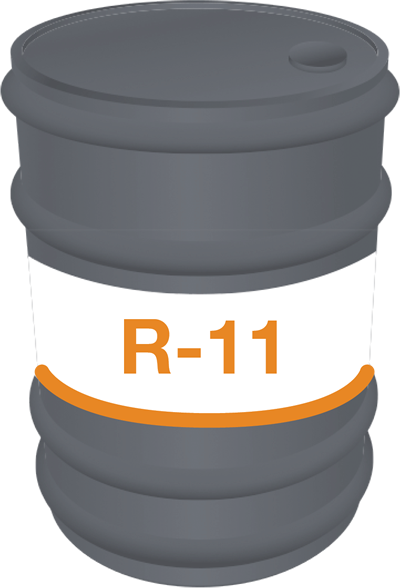 Type:
CFC
Chemical Name or Components: R-11 (100%) Trichlorofluoromethane
SDS/MSDS: Hudson Honeywell Arkema DuPont
Pressure Temperature Chart: R-11
Best for use in: R-11 is still available. It is a low-pressure refrigerant that was commonly used in large centrifugal chillers. This type of chiller provides a very large amount of chilled water for air conditioning purposes (office buildings, hotels, etc.). Ozone depleting chemical banned for U.S. Production in 1995.
Common Alternative: R-123
Container Sizes (lbs.):
100
200