With the U.S. Environmental Protection Agency (EPA) phase-out schedule of R-22, you might be worried about its future availability. At Hudson Technologies, we've developed a unique solution that enables you to continue using R-22, thereby maximizing your system's operating efficiency.
Here's how it works:
As a Wholesaler join our Clean Exchange Program
Turn in recovered R-22 through the program
Receive maximum payment for your recovered R-22
R-22 purchases: receive top priority on R-22 access and availability throughout the year
This no-hassle program makes collecting recovered refrigerant effortless.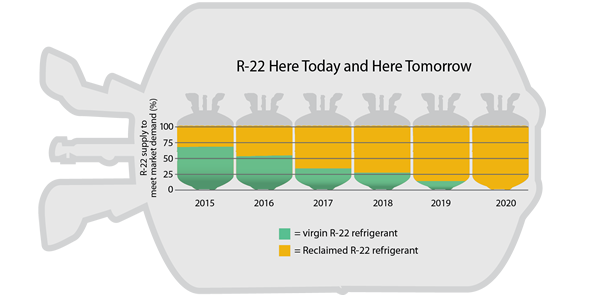 With reclaimed R-22, you can:
Avoid retrofit expenses
Maintain the warranty on your system
Enjoy optimal efficiency