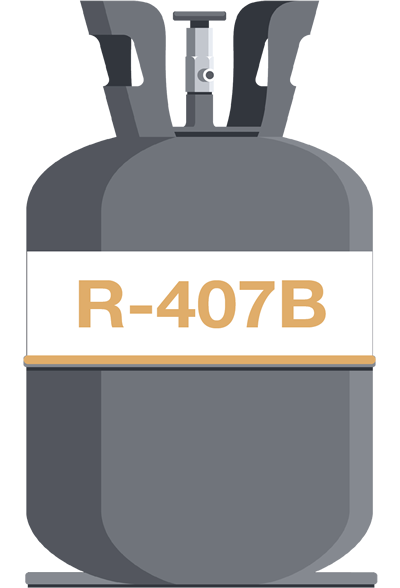 Type:
HCFC
Chemical Name or Components: R-125 (70%), R-134a (20%), R-32 (10%) Pentafluoroethane, 1,1,1,2-Tetrafluoroethane, Difluoromethane
SDS/MSDS: Airgas
Pressure Temperature Chart: R-407B
Best for use in: A blend of R-32, R-125, and R-134a. Used as a retrofit replacement for R-22 and R-502 in medium to low temperature refrigeration systems. HFC—not currently on a phaseout schedule to cease production.
Common Alternative: R-22, R-502
Container Sizes (lbs.):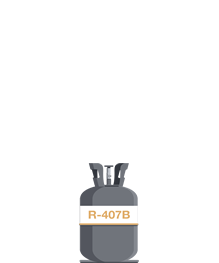 25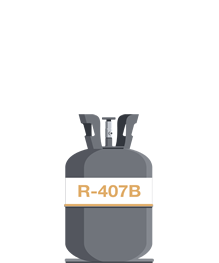 100